| | | | | | | | | | | | | | | |
| --- | --- | --- | --- | --- | --- | --- | --- | --- | --- | --- | --- | --- | --- | --- |
| | home | | profile | | services | | experience | | wish list | | more info | | contact | |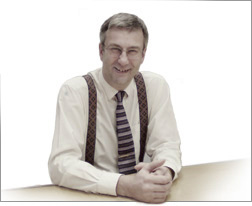 Huckle's Consulting profile
Huckle's Consulting is founded by Simon Huckle, who has over 28 years experience in Royal Philips Electronics,
Covering R&D, Portfolio Management, Marketing & Sales and Account Management.
Huckle's Consulting is not afraid of complex problems, and has a knack for spotting solutions to dilemmas or circular arguments.
Always looking for the best solutions, with clear
no-nonsense approach to the problem in hand.
Work should be fun, but the challenge is taken seriously.

Approach
Huckle's Consulting works with proven methodologies to assess capabilities in Sales, Marketing, Product & Technical Support, and Business Re-engineering.
They use tested solutions to solve known problems, or works with you to develop "own, bespoke" solutions, and ensures customer insights are used effectively to move from product driven to market and customer driven.
Experience & Accomplishments
Huckle's Consulting has international and global experience in Europe, USA and Asia.
more experience...
Simon Huckle has a proven track record in business achievements and customer results.
more accomplishments...